That moment when you realize you can play songs and albums for free on Mac or iPhone and you've been buying them the whole time.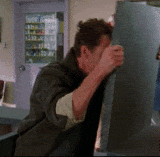 I realized I could get them all for free when I thought of playing with Siri on a lovely afternoon, and I was like "Play Flicker album" and boom! it started playing the album.
To be sure it's not because I previously bought the album, I tried it with different albums and it worked perfectly.
When you thought you discovered a new trick
I felt like a boss for a few days and talked about it on my facebook wall. To my surprise, many people on my list didn't know about it also.
Unwittingly, the mistake I've been making along with few or several people is that, on our iPhone or Mac, we go to iTunes store instead of iTunes, so we see paid albums and songs.
This means the easiest method(which is actually the normal method) to play songs and albums for free on Mac and iPhone is to go to iTunes, search for the song or album and play it.
You can download the song or album as well; and you can also go to the browse tab to browse new songs, music videos, and playlist, just like Spotify.
A full-stack developer and an entrepreneur.